McKinsey & Co recently published a study about the challenges of European youth' path from education to employement (E2E).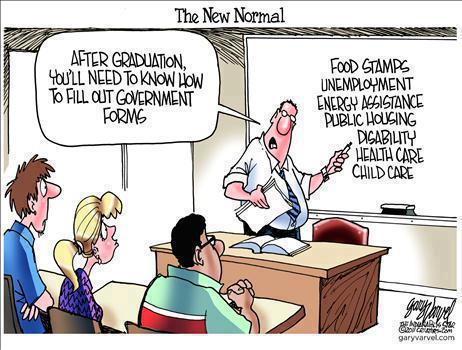 source: dailyreckoning.com
The problem is almost shocking:
"The problem of youth unemployment in the European Union is not new. Youth unemployment has been double or even triple the rate of general unemployment in Europe for the last 20 years. The events of the past few years have dramatically exacerbated it, however: 5.6 million young people are unemployed across Europe, and a total of 7.5 million are neither being educated nor are they working. Moreover, while young people are eager to work, more than half of those without jobs say they simply can't find one—all while businesses across Europe insist they struggle to find young people with the skills they need."
McKinsey found 4 answers for the problem:
1. While there are more people looking for work, employers in Europe cannot find the skills they need.
Let me tell you a personal story. At the beginning of the economic crisis, at the end of 2008, I visited a small manufacturing company in Eastern Hungary. The managing director told me: he doesn't concern about market issues, because they can solve it. What they cannot solve since years: they need some new CNC miller operators.
McKinsey study realized: most of European education providers have no connections with employers, however 74% of schools think: their graduates are prepared for work.
In Hungary, most of teenagers want to be an American Idol -type singer, movie star, or simple a 'star'. We realized it, and some Eastern Hungarian municipality will launch a career orientation program. We will organize school visits for employers, company visits for students, we will launch TV magazines and a Facebook page to inform students and their parents about job market realities. The EU-funded program has a strong vocational focus, and targets industries like automotive (parts) manufacturing, electronics, mechatronics.
2. Youth face three significant hurdles.
The first hurdles, says KcKinsey, is enrolling in postsecondary education. University tuition fees are highly subsidized in Europe, however many students find the cost of living to high to sustain. The second hurdle: relevant shortages in soft skills in the education (e.g: spoken communication or work ethic). The 3rd one: the transition to work is not easy. Many lack access to career-support services during the education, and more and more struggle to find a job.
3. The E2E structure is failing for young people and for small businesses.
"

In contrast to the findings of our global survey, in Europe, small firms were more likely than large ones to report problems in their business due to lack of skills. They also have the greatest problems in identifying and recruiting new hires and are less likely to work with education providers or other employers to tackle their skills problems. This phenomenon is particularly acute in Greece, which has both very high rates of youth unemployment and a high reliance on small businesses as a source of employment."
4. There are proven ways to improve the E2E journey.
Innovate with design, course delivery, and financing to make education more affordable and accessible: short-cycle education means you break up education program to short run modules, which deliver specific skills to labour market. Corporate scholarships can improve the access to education and the corporate selection between fresh graduates.

Focus young people, employers, and education providers on improving employment readiness: students need more and better information about labor market (in our above mentioned project, we say: career orientation is a topic of public media and not a psychological analysis). The close, German-type co-operation between employers and schools are essential (Hungary just introduced this type of "dual" education, especially in vocational training).

Build the supporting structures that allow the best interventions to scale up: the E2E path is fragmented and confused between several governmental departments and agencies. McKinsey recommends to create "system

integrator

", who could gather and share information about job market forecasts, employer's feedback on educational programs and institution etc.

Involve the European Union: The European Union realized the problem (our career orientation project is also EU-funded). The following short video is about the EU approach:
Do you have any question? Do not hesitate to share it - publicly or privately (csorjan @ gmial.com)